Brook Marie Eneas – Director of Fitness/Nutrition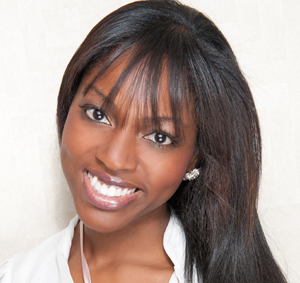 Brook Marie brings an uncommon strength to our PR Coaches Team because of her past pageant experience, contagious optimism, and profound knowledge in the fitness industry. She has a deep passion to see others live their best lives and understands how being healthy truly contributes to a better quality of life. She has been instrumental in guiding our PR clients into the best shapes of their lives, both mentally and physically. She is the former Miss Panhandle USA ®, former Director of the Miss and Teen Tallahassee USA ® pageant and former Assistant Director for the Miss Florida Teen USA ® pageant. She graduated from Florida Agricultural and Mechanical University with a Bachelor of Science Degree in Chemistry and Molecular Biology and has her Master of Public Administration Degree from Florida State University.
For the past decade, she has been certified as a Group Fitness and Kickboxing Instructor with Aerobics Fitness Association of America (AFAA), and is also an AFAA Certifier Specialist and Examiner. She is the author of Brook Marie's 30 Day Family Fitness Challenge and her work has been published in several magazines. Brook Marie and her amazing husband, Raymond, have traveled to Europe, Haiti, Trinidad, the Bahamas, Guyana and across the United States inspiring others to be their best. They are the parents of two adorable sons—Chancellor Princeton and Jaiden Christopher.
To schedule an appointment with PR Pageant Coaches' Brook Marie, please click here.