LauRen Merola – Director of East Coast Operations/Stage Presence/Walking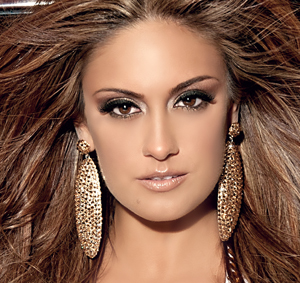 With more than 10 years of pageant and professional modeling experience, LauRen Merola has had success in both the Miss Universe and the Miss America Organizations. She currently holds the title of Mrs. FL International. Highly notable, LauRen, with her fierce and fabulous on stage presentation, placed as a Top 5 Finalist in the 2008 Miss USA pageant where she represented her home state of Pennsylvania. As a state titleholder, LauRen had the opportunity to travel all over Pennsylvania and the U.S. appearing at schools, events, and on National television including CNN, Inside Edition, Fox Business and CSpan. LauRen's leadership skills and work as a television host (The Finsiders, The Miami Dolphins' Orange Carpet Host, The Bryan Mc Fadden Show, Fins TV and Game Day Live) has prepared her to coach you, into a great spokesperson and an outstanding titleholder.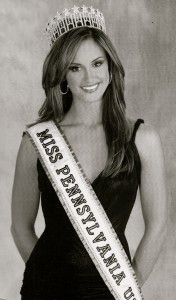 As a former Captain for the Miami Dolphins Cheerleaders, LauRen has traveled all over the world and has performed on four USO tours to Bosnia, Kosovo, Vienna, and Hong Kong. Her work as a performer has added to her understanding of the stage and what it takes to get noticed. LauRen has also been featured in major campaigns and magazines including as the cover model of the Miami Dolphins Swimsuit Calendar, Lucky Magazine, and has appeared on the runways of Miami Fashion Week for more than five years.
LauRen brings to the table a breath of fresh air. With a communications degree in addition to her knowledge of the fashion industry and pageant world, LauRen is ready to give you a competitive advantage over of the competition. She is educated in all facets of pageantry, but specializes in walking and stage presence. LauRen can give you that winning edge on stage that will turn heads and capture the judges' attention. To schedule an appointment with PR Pageant Coaches' Director of East Coast Operations, LauRen Merola, please click here.