Jules Meyer
PR Pageant Coaches' Founder and Chief Empowerment Officer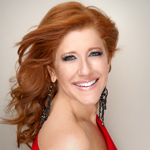 Jules Meyer serves as the Founder and Chief Empowerment Officer of PR Pageant Coaches in which she personally oversees all aspects of each PR client's coaching program. Jules was instrumental in creating one of the first-of-its-kind nationwide pageant coaching companies that embraced the team approach to coaching. Jules assembled and continues to oversee the coaching team whose PR clients have gone on to capture more than 585+ Success Stories including BACK TO BACK Miss USAs, Kara McCullough and Deshauna Barber; Miss Teen USA 2015, Katherine Haik and, Kamie Crawford, Miss Teen USA 2010, who won her very first pageant Miss Maryland Teen USA 2010 under Jules and her coaching team's direction.
Click here to learn more about Jules Meyer.
LauRen Merola
Director of Operations/Stage Presence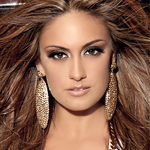 With more than 10 years of pageant and professional modeling experience, LauRen Merola has had success in both the Miss Universe and the Miss America Organizations. She currently holds the title of Mrs. FL International. Highly notable, LauRen, with her fierce and fabulous on stage presentation, placed as a Top 5 Finalist in the 2008 Miss USA pageant where she represented her home state of Pennsylvania. As a state titleholder, LauRen had the opportunity to travel all over Pennsylvania and the U.S. appearing at schools, events, and on National television including CNN, Inside Edition, Fox Business and CSpan.
Click here to learn more about LauRen Merola.
Brook Marie brings an uncommon strength to our PR Coaches Team because of her past pageant experience, contagious optimism, and profound knowledge in the fitness industry. She has a deep passion to see others live their best lives and understands how being healthy truly contributes to a better quality of life. She has been instrumental in guiding our PR clients into the best shapes of their lives, both mentally and physically. She is the former Miss Panhandle USA ®, former Director of the Miss and Teen Tallahassee USA ® pageant and former Assistant Director for the Miss Florida Teen USA ® pageant.
Click here to learn more about Brook Marie Eneas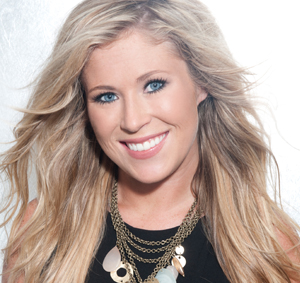 Becca Dahmen has been involved in fashion, modeling and pageants since she was a child, and she earned her way through college as a licensed Aesthetician, and working at MAC cosmetics for more than five years. These experiences have given her a mature and savvy perspective. As a multi-talented full time multimedia producer, Becca schedules, manages and styles photo and video shoots and knows firsthand what it takes to look good on and off camera and on and off the pageant stage.Click here to learn more about Becca Dahmen .
__